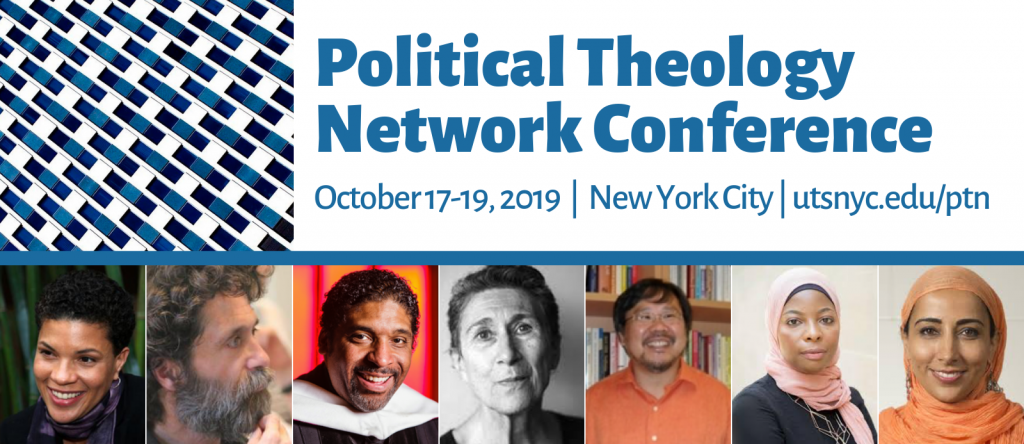 Political Theology names a multidisciplinary field of research that engages the unwieldy relationship between religion and politics, all motivated by a desire for justice. At the Political Theology Network Conference, we extend this engagement by bringing together scholars, activists, artists, and religious leaders working both inside and outside the academy. This year's conference will take place at Union Theological Seminary on Thursday, October 17 to Saturday, October 19. Please click here to learn more and to register.
This three-day conference will feature more than 70 presentations of projects and papers, as well as keynote addresses and plenary sessions.
Featured speakers include:
Michelle Alexander, Contributing Opinion Columnist at the New York Times & Visiting Professor of Social Justice at Union
Gil Anidjar, Chair of the Department of Religion at Columbia University
The Rev. Dr. William J. Barber II, Co-Chair of the Poor People's Campaign: A National Call For Moral Revival & Visiting Professor of Public Theology and Activism at Union
Silvia Federici, Professor Emerita and Teaching Fellow at Hofstra University
Lap Yan Kung, Associate Professor of Cultural and Religious Studies at the Chinese University of Hong Kong
Intisar A. Rabb, Faculty Director of the Program in Islamic Law at Harvard Law School
Najeeba Syeed, Associate Professor of Interreligious Education at Claremont School of Theology
Space is limited. Please register by Friday, October 11.

Hosted by Union Theological Seminary and Columbia University Department of Religion and convened by the Political Theology Network, this conference is supported through a collaboration with the Villanova Political Theology Project, Emory University's Center for the Study of Law and Religion, Columbia University Center on African-American Religion, Sexual Politics and Social Justice (CAARS), and a grant from the Henry Luce Foundation.