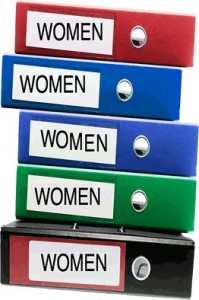 Perhaps by the time this is published, the frenzy over Mitt Romney's "binder full of women" comment at the second Presidential debate will have blown over. There will have been the third and final debate, after all. Maybe a newer, fresher sound bite will have captivated the minds and imaginations of the pundits and the comedy writers.
But the core issue at hand will remain.
Like the former Governor, I belong to a profession that has long been dominated by men: parish ministry. Unlike high level state government and private equity management, the perks and privileges are not as shiny or sexy. The pay is certainly lower. But for many years it was nigh on unthinkable for a woman to put on the robe, climb into the pulpit, and preach. It was the male pastor (and usually his wife) that church ladies doted on and church men invited golfing and fishing. (Although I'm betting the wife seldom got invited along for those outings.)
I'm grateful that in my ecclesiastical tradition, women are now invited to the table, in ordained offices both "lay" and "clergy". And our inclusion seems to have added a new wrinkle to the tablecloth when it comes to filling positions of service and commitment: gender balancing.
I have a confession to make: affirmative action (of all kinds) makes me nervous. As a progressive-leaning person of faith, it is painful for me to admit that. But please let me explain.
I am not opposed to inviting persons from all walks of life, across a wide swath of culture and experience, to the table. In fact, my understanding of the gospel commands it. The sticky wicket for me is using formulas to design a group, based on qualities that might or might not make each person the best person to serve. I feel troubled when I see this happen, I think, because the baseline assumption is that left to our own devices, without the gender-balancing formulas and imperatives to lean on, we might rely on the old ways, which were often to fill each board and group having authority with white males, the more powerful, the better. And that assumption just might be true. And the possible truth of that assumption feels like failure to me.
I've been the lone woman invited to interview for the position, and the lone clergywoman sitting on the board. I've been each of those things more than once. My presence in those spheres, which may be intended to indicate movement towards full inclusion, feels instead like isolation. And the backlash of that isolation is that I often seek out affinity groups comprised solely of women. And that is isolating in its own way.
I guess what I really am is impatient. I long for a world unbound by prejudice and assumptions, where the idea of categorizing people seems quaint and old-fashioned, because openness and opportunity and equality are the default settings. Not a "color-blind" world or a "genderless" one. But one in which those things that previously bound us in our places—and of course were used by others to bind us up—are appreciated as our gifts and uniqueness.
And no binder could possibly hold us.
*****************************************************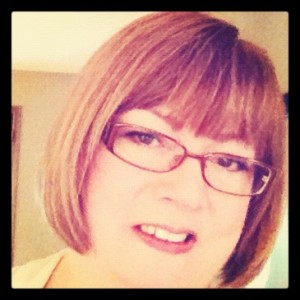 About Julie Craig~
I am an ordained Teaching Elder (the office formerly known as Minister of Word and Sacrament) in the Presbyterian Church (USA). A lifelong Midwesterner (except for those years spent at the San Francisco Theological Seminary), I currently live in a suburb of Milwaukee, WI with my partner of over thirty years, my spouse Peter. Together we raised two children who are now young adults and who manage just fine without us in places as far flung as the next town over, and the west coast.
I've served as a parish pastor, and also at the regional governing body level in a judicatory capacity. But what gets my creative juices flowing these days is writing, whether it be a sermon, an article, a blog post, or my burgeoning memoir, an account of my journey as a small-church pastor.

I view the political landscape through a complicated lens. I come from a conservative, rural background. Growing up, I only knew one child in my county-consolidated school whose father did not vote for Richard Nixon. My own political transformation began when I worked for ten years for Planned Parenthood of Wisconsin.

My theological reflections will appear in Abingdon's Creative Preaching Journal for the year 2014, published in 2013. I've also appeared in the Episcopal Women's Caucus Journal, Ruach, and have written materials for the Religious Coalition For Reproductive Choice. I am a proud charter member of RevGalBlogPals blog ring, and blog at You Win Some, You Learn Some.