Following the very useful list posted on Religion in American History, we've put together a list of several forthcoming books relevant to political theology to keep an eye out for as they are published in the coming months. If we've missed any, please share them in the comments.  Come summer, we hope to have another list for you, introducing all the books due in the second half of the year.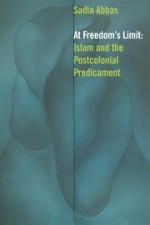 Sadia Abbas, At Freedom's Limit: Islam and the Postcolonial Predicament (Fordham UP)
"This is the first book to deal with the interlinked phenomena of Islamic radicalism and Islamophobia by exiting the apologetic discourse to which left-liberal critique has largely been reduced. Re-deploying the Eurocentric terms that inform so much scholarship on the issue, Abbas shows how her own allies on the left have ended up focussing on a severely 'Protestant' kind of Islam, in contrast to which she excavates a 'Baroque' auto-critique as part of a Muslim 'Counter-Reformation.'"-Faisal Devji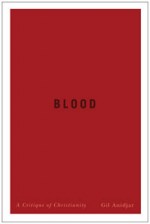 Gil Anidjar, Blood: A Critique of Christianity (Columbia UP)
"This is an original reading of the place of blood in Christian theology and religion, and its far-reaching impact on the history and cultural practices of the West. It is distinguished by the singular voice of its author, who is at once fiercely critical, ironic, contemptuous, erudite, and enlightening as he engages thinkers both living and dead on the relationship between blood and its many metaphoric and literal representations. This is not a conventional book in any way, it is a manifesto, a call, if not to arms, then to recognition of the fact that western thought, its social and political organization, is infused with Christianity, even if those influenced by it are not practicing Christians in any religious sense." — Joan W. Scott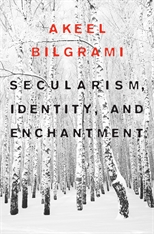 Akeel Bilgrami, Secularism, Identity, and Enchantment (Harvard UP)
"Carrying on the critical spirit of Edward Said, Bilgrami presents a profoundly original emancipatory genealogy of secularism-and-religion, identity, and enchantment, and, in so doing, of the hidden historical and conceptual connections between them. It is emancipatory in bringing to light within them the possibility of a distinct kind of radical politics today—one that draws on seventeenth-century English radicalism, German romanticism, Marx, and especially Gandhi, among others."—James Tully, University of Victoria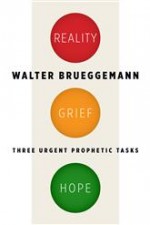 Walter Brueggemann, Reality, Grief, Hope: Three Urgent Prophetic Tasks (Eerdmans)
"It is one thing to call for a prophetic imagination; it is quite another matter to actually have a prophetic imagination. This book clearly shows Brueggemann to have the `unrelenting realism' that possessed the imagination of the ancient prophets. … With steely-eyed observation he helps us see, amid the despair that has gripped American life since 2001, that there is hope — a hope grounded in the everyday work of the church." –Stanley Hauerwas
Meghan J. Clark, The Vision of Catholic Social Thought: The Virtue of Solidarity and the Praxis of Human Rights (Fortress)
The Vision of Catholic Social Thought traces the emergence of solidarity and human rights as critical theological and philosophical pillars of the anthropology and ethics foundational to the development of Catholic social teaching. Meghan J. Clark argues that the integration of human rights and the virtue of solidarity at the root of the Catholic social tradition are the unique contributions Catholic thought makes to contemporary debates in ethics, political and philosophical theory.
Michael Cook, Ancient Religions, Modern Politics: The Islamic Case in Comparative Perspective (Princeton UP)
[cover image not yet available]
Why does Islam play a larger role in contemporary politics than other religions? Is there something about the Islamic heritage that makes Muslims more likely than adherents of other faiths to invoke it in their political life? If so, what is it? Ancient Religions, Modern Politics seeks to answer these questions by examining the roles of Islam, Hinduism, and Christianity in modern political life, placing special emphasis on the relevance–or irrelevance–of their heritages to today's social and political concerns.
David Decosimo, Ethics as a Work of Charity: Thomas Aquinas and Pagan Virtue (Stanford UP)
"Ethics as a Work of Charity is a compelling and original contribution to both Aquinas scholarship and contemporary religious ethics. Historically and exegetically sensitive, Decosimo offers a close reading of Aquinas's influential account of pagan virtue in ways that provide a fresh resource for engaging religious and moral diversity without sacrificing conviction. By advancing a distinctively 'prophetic Thomism' that is at once deeply Aristotelian and deeply Augustinian, this book transcends many of the intellectual and political agendas that exacerbate the conflicts of our age. It should command the interest of many in philosophy, theology, and religious studies."—Eric Gregory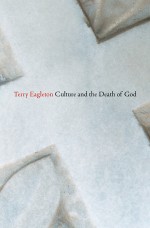 Terry Eagleton, Culture and the Death of God (Yale UP)
How to live in a supposedly faithless world threatened by religious fundamentalism? Terry Eagleton, formidable thinker and renowned cultural critic, investigates in this thought-provoking book the contradictions, difficulties, and significance of the modern search for a replacement for God. Engaging with a phenomenally wide range of ideas, issues, and thinkers from the Enlightenment to today, Eagleton discusses the state of religion before and after 9/11, the ironies surrounding Western capitalism's part in spawning not only secularism but also fundamentalism, and the unsatisfactory surrogates for the Almighty invented in the post-Enlightenment era.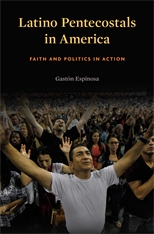 Gastón Espinosa, Latino Pentecostals in America: Faith and Politics in Action (Harvard UP)
Latino Pentecostals in America traces the Latino AG back to the Azusa Street Revivals in Los Angeles and Apostolic Faith Revivals in Houston from 1906 to 1909. Espinosa describes the uphill struggles for indigenous leadership, racial equality, women in the ministry, social and political activism, and immigration reform. His analysis of their independent political views and voting patterns from 1996 to 2012 challenges the stereotypes that they are all apolitical, right-wing, or politically marginal. Their outspoken commitment to an active faith has led a new generation of leaders to blend righteousness and justice, by which they mean the reconciling message of Billy Graham and the social transformation of Martin Luther King, Jr.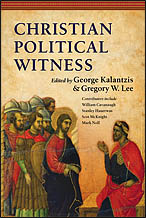 George Kalantzis and Gregory W. Lee (editors), Christian Political Witness (InterVarsity)
"Readers will benefit greatly from being expertly led by historians, theologians and ethicists to reflect more deeply and critically on abiding questions of Christian political thinking as well as many pressing issues of our present moment. This is a welcome contribution to a very lively field of theological endeavor." —Philip G. Ziegler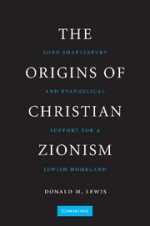 Donald M. Lewis, The Origins of Christian Zionism: Lord Shaftesbury and Evangelical Support for a Jewish Homeland (Cambridge UP)
Donald M. Lewis examines why British evangelicals became fascinated with the Jews and how they promoted a 'teaching of esteem" that countered a "teaching of contempt." Evangelicals militated for the restoration of Jews to Palestine by lobbying the British cabinet on foreign policy decisions. Professing their love for the Jews, they effectively reshaped the image of the Jew in conversionist literature, gave sacrificially to convert them to Christianity, and worked with German Pietists to create a joint Anglican-Lutheran bishopric in Jerusalem, the center (in their minds) of world Jewry. Evangelical identity evolved during this process and had an impact on Jewish identity, transforming Jewish-Christian relations.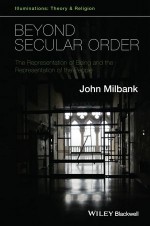 John Milbank, Beyond Secular Order: The Representation of Being and the Representation of the People (Wiley-Blackwell)
"In a careful and thorough canvassing of both ontological and political consequences, John Milbank displays the peculiar density which participation bestows on reality, by contrast with the binary oppositions latent in many current alternatives. By tracing everything to a free creator, Milbank confirms George Steiner's prescient thesis in Real Presences, as well as offers extensive confirmation of his own probing inquiries since Thelogy and Social Theory. Daunting in its scope yet utterly focused in what it delivers."—David Burrell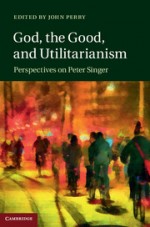 John Perry (editor), God, the Good, and Utilitarianism: Perspectives on Peter Singer (Cambridge UP)
Is ethics about happiness? Aristotle thought so and for centuries Christians agreed, until utilitarianism raised worries about where this would lead. In this volume, Peter Singer, leading utilitarian philosopher and controversial defender of infanticide and euthanasia, addresses this question in conversation with Christian ethicists and secular utilitarians. Their engagement reveals surprising points of agreement and difference on questions of moral theory, the history of ethics, and current issues such as climate change, abortion, poverty and animal rights. The volume explores the advantages and pitfalls of basing morality on happiness; if ethics is teleological, is its proper aim the subjective satisfaction of preferences? Or is human flourishing found in objective goods: friendship, intellectual curiosity, meaningful labour? This volume provides a timely review of how utilitarians and Christians conceive of the good, and will be of great interest to those studying religious ethics, philosophy of religion and applied ethics.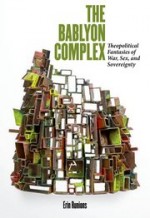 Erin Runions, The Babylon Complex: Theopolitical Fantasies of War, Sex, and Sovereignty (Fordham UP)
"With fearless insight and incisive prose, Erin Runions offers a breathtaking tour de force of astute biblical-political-philosophical analysis that persistently reframes the intertwining of biblical interpretation and biopolitics through the figure of Babel/Babylon. As she shows, the pervasive theopolitics of American discourse, right and left, is informed by an eschatological fantasy sanctioned by the twin edifices of bible and law. This engrossing account of biblically inflected defenses of US sovereignty places biblical interpretation at the center of critical theory and critical theory at the center of biblical interpretation."–Jennifer Knust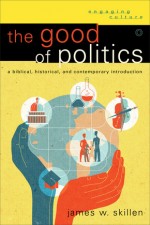 James W. Skillen, The Good of Politics: A Biblical, Historical, and Contemporary Introduction (Baker)
"Skillen has made an important contribution to the growing body of serious evangelical political thought. This book is a masterful articulation of a profoundly Christian political philosophy–one developed in a sophisticated conversation with a broad range of the most important shapers of Western culture." — Ronald J. Sider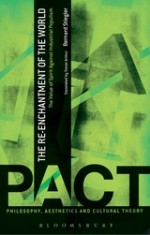 Bernard Stiegler, The Re-Enchantment of the World: The Value of Spirit Against Industrial Populism (Bloomsbury)
The Re-Enchantment of the World advances a critique of consumer capitalism that draws on Freud and Marx to construct an utterly contemporary analysis of our time. The book explores the cognitive, affective, social and economic effects of the 'proletarianization' of the consumer in late capitalism and the resulting destruction of the consumer's savoir-vivre. Reflecting the collective work of his activist organisation, Ars Industrialis, Stiegler here sets forth an alternative path to that of 'industrial populism', one that appeals to the force of the human spirit.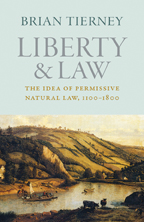 Brian Tierney, Liberty and Law: The Idea of Permissive Natural Law, 1100-1800 (Catholic University of America Press)
Liberty and Law examines a previously underappreciated theme in legal history—the idea of permissive natural law. The idea is mentioned only peripherally, if at all, in modern histories of natural law. Yet it engaged the attention of jurists, philosophers, and theologians over a long period and formed an integral part of their teachings. This ensured that natural law was not conceived of as merely a set of commands and prohibitions that restricted human conduct, but also as affirming a realm of human freedom, understood as both freedom from subjection and freedom of choice. Freedom can be used in many ways, and throughout the whole period from 1100 to 1800 the idea of permissive natural law was deployed for various purposes in response to different problems that arose.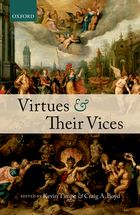 Kevin Timpe and Craig A. Boyd (editors), Virtues and Their Vices (Oxford UP)
Each of the essays not only locates discussion of that virtue in its historical context, but also advances the discussion and debate concerning the understanding and role of the virtues. Each of the first four sections focuses on a particular, historically important class of virtues: the cardinal virtues, the capital vices (or 'seven deadly sins') and the corrective virtues, intellectual virtues, and the theological virtues. The final section discusses the role virtue theory and the virtues themselves play in a number of disciplines, ranging from theology and political theory to neurobiology and feminism. The treatment of the virtues in this present volume is sensitive to the historical heritage of the virtues, including their theological heritage, without paying undue attention to the historical and theological issues.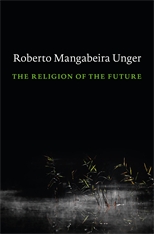 Roberto Mangabeira Unger, The Religion of the Future (Harvard UP)
Unger begins by facing the irreparable flaws in the human condition: our mortality, groundlessness, and insatiability. He goes on to discuss the conflicting approaches to existence that have dominated the last 2,500 years of the history of religion. Turning next to the religious revolution that we now require, he explores the political ideal of this revolution, an idea of deep freedom. And he develops its moral vision, focused on a refusal to squander life.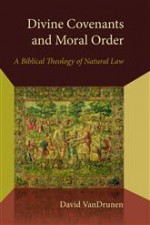 David VanDrunen, Divine Covenants and Moral Order: A Biblical Theology of Natural Law (Eerdmans)
This book addresses the old question of natural law in its interesting contemporary context. David VanDrunen draws on both his Reformed theological heritage and the broader Christian natural law tradition to develop a constructive theology of natural law through a thorough study of Scripture. The biblical covenants organize VanDrunen's study. Part 1 addresses the covenant of creation and the covenant with Noah, exploring how these covenants provide a foundation for understanding God's governance of the whole world under the natural law. Part 2 treats the redemptive covenants that God established with such people as Abraham and Moses and explores the obligations of God's people to natural law within these covenant relationships. In the concluding chapter VanDrunen reflects on the need for a solid theology of natural law and the importance of natural law for the Christian's life in the public square.
Note: All book descriptions provided by publishers.
Thanks to Davey Henreckson and Brad Littlejohn for supplying some of the titles on this list.