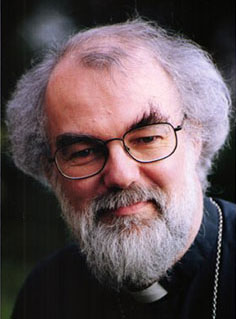 Sometimes it makes sense to concentrate on a single concept in order to understand the contribution of an individual to the history of ideas. This may mean artificially reducing the complexity of a person's thought and vision. It may, however, be helpful in finding a hermeneutic 'entry door' into those thoughts and visions.
I have come to the (preliminary) conclusion that "Decentering" is such a key concept in the writing of Rowan Williams. "Decentering" features in Williams' work both on questions of individual spirituality and matters of collective well-being. In Williams' approach the individual and collective dimensions are not to be viewed separately but together. Individual choices bear upon the order of state and society and collective decisions provide the framework for the welfare of individuals and their 'pursuit of happiness'.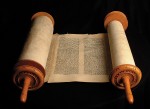 I have met some born-again Christians who act as if, in order for the modern Church to be given new life, we need only to recover the passion, vibrancy and hope of the Acts of the Apostles. That, if only we could live as those first disciples and apostles lived –selling our goods, holding everything in common, praying constantly – we would truly be welcoming the Kingdom. For, if we could only live thus, we would be Spirit-filled faith heroes, propagating the faith with the courage and energy of Paul. Beguiling as this way of thinking might be, it is ultimately open to serious question: it imagines that the Book of Acts is straight history rather than – at one level – propaganda. The growth of Christianity in the Mediterranean Basin was slower, patchier and more interesting than the propaganda would have us think. Nonetheless, I genuinely understand the enthusiasm for the born-again way of thinking because I've lived it. In my mid-twenties, in the first wild months of a newly-received faith, I felt those possibilities….
I would like a vote in the decision to choose the next Archbishop of Canterbury. Ideally, if I am honest, secretly, I would quite like to have the only vote. But that would be monarchy, and I don't believe in that for all sorts of reasons, and nor do I believe in oligarchy, so what I would like to see is a democratic election. Perhaps something like they have in the Episcopal Church in the US, an open contest in which candidates put forward their ecclesial and spiritual credentials…